The industry's most advanced search index for litigation document review improves retrieval accuracy, accelerates the review process and dramatically reduces costs
August 22, 2017 (Austin, TX) – Lexbe, a leading provider of cloud e-discovery software and services, announced the launch of the Uber Index. The Lexbe Uber Index combines comprehensive native file text extraction, OCR text extraction, metadata extraction, foreign language translated characters and dynamic real-time updating into a single concatenated index to deliver the fastest, most comprehensive eDiscovery search index in the industry.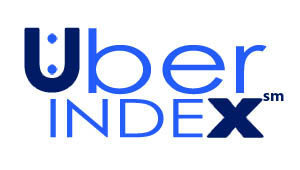 "Lexbe's Uber Index has been instrumental in helping us quickly get prepared for depositions and trial by finding the needles in the haystacks," said Jim Finneran, Compliance Officer at Blitz Telecom Consulting. "In all of our years using e-discovery, Lexbe, by far, delivers the best indexing in support of litigation."
The Lexbe Uber Index empowers attorneys to ensure critical document content such as potential evidence, attorney work product, and privilege communication is not missed. With a single search query, the Uber Index finds all instances of the keywords used to identify these documents across more versions of each document than any other search index in the industry. This is accomplished by concatenating multiple potential keyword hit sources from every document into a single search index. Starting with comprehensive native file text and metadata extraction, the Uber Index captures important document text that traditional e-discovery TIFF and PDF solutions can often miss. The Lexbe Uber Index ensures document review comments, tracked revisions, presentation notes, hidden cells in spreadsheets and characters that fall outside of print selections are captured.
The Uber Index simultaneously adds optical character recognition (OCR) text from scanned and other imaged documents that remain common in modern litigation document collections. This important evidence includes scanned attachments in email, embedded images with text or numbers in Microsoft PowerPoint presentations and other document types. 'Native review only' and Early Case Assessment tools often take the limiting approach of only extracting native text and as a result can also miss key litigation evidence.
The Uber Index also adds English language translation of foreign language documents including documents translated by the Lexbe Platform's integrated foreign language translation capabilities and documents manually translated then added into the Lexbe Platform. This allows for a single, comprehensive cross-language search of documents regardless of the language used to compose the original document.
"We continue to collaborate and work with our clients to provide innovations that solve their case critical problems," said Gene Albert, CEO of Lexbe. "The Lexbe Uber Index gives our customers confidence that they're not missing anything in their e-discovery searches, while at the same time reducing e-discovery review costs."
The Lexbe Uber Index is a vast improvement on modern e-discovery indexing and enterprise search by providing the following benefits:
Improved search accuracy
Finds all instances of important keywords and issues
Instrumental in finding privileged documents
Indexes previously non-searchable documents
Improves predictive coding accuracy
Increases the speed of review
Simplifies multilingual document review
Eliminates rework and re-indexing
Engineered for superior efficiency, the Lexbe Uber Index has dynamic real-time updating that enables users to add files for review without re-indexing the entire file set and therefore reducing the time to review. Because the Uber Index concatenates the processed data into a single index, it eliminates the rework of conducting the same keyword search multiple times across multiple indices as required by traditional e-discovery platforms.
All current Lexbe customers using the Lexbe eDiscovery Platform benefit from the Uber Index at no additional charge.
"With Lexbe, we make it simple for boutique firms involved in complex litigation to perform self-service e-discovery, find critical evidence and generate the highest quality production of ESI," said Albert. "And for those firms that need assistance, we have certified, on-demand e-discovery specialists to help with even the most complex e-discovery processes."
About Lexbe
With over 120% growth in 2016, Lexbe is one of the fastest growing eDiscovery companies. For more than 11 years, boutique law firms and more than 4000 e-discovery professionals have come to rely on Lexbe for affordable self-service and full-service cloud-based e-discovery solutions. The Lexbe eDiscovery platform delivers the performance required for the processing, review and production of ESI, in support of complex litigation, including the industry's fastest processing, most comprehensive indexing and 99.999% uptime. For more information on the Lexbe Uber Index visit www.lexbe.com.